Coscast Episode78 - Cosplay Couple Ebean and Just Cosplay

Bilde: Ebean Cosplay og Just Cosplay & Props. Foto av JL Cosplay Studio.
Velkommen til sesongpremieren av The CosCast sesong 5!
Vi starter det nye året med en episode om cosplayparet Ebean og Just Cosplay som virkelig gjorde seg bemerket i cosplaymiljøet i fjor både nasjonalt og internasjonalt med sine flotte Overwatch kostymer. Vi spurte dem om hvordan de begynte med cosplay, hvilke cosplay planer de har for resten av året og hva som ville vært deres ultimate drømmecosplay.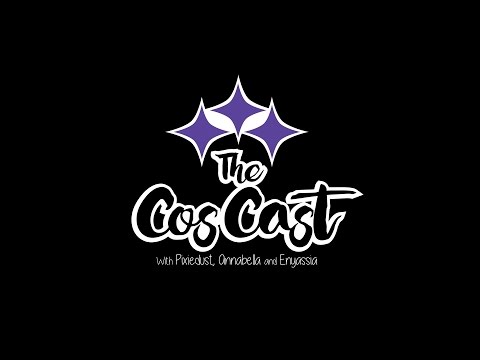 Vil du se mer fra The CosCast? Følg oss på Facebook og på Youtube for ukentlige oppdateringer!


Som vanlig snakket vi også om nyheter fra geek- og cosplayverdenen og hvilke spill, serier, podcaster, bøker og filmer vi ønsker å anbefale.
- Insider Fem is coming to a TV screen near you on the 19th of January this year, it is the show where Pixiedust and Chrix Design are featured!
- Torucon posted a new update about this years cosplay contest! What do we think?
https://www.facebook.com/ToruconOfficial/photos/a.148710715218492.33888.115138348575729/1245131548909731/?type=3&theater
- There?s a new con in the works. Nortcon in Bodø is going to be held on January 21st at Stormen Library in Bodø. It?s free and they have Tine Marie Riis and Ian Sandkvist as official guests. We wish them the best of luck and think this is a great initiative!
https://www.facebook.com/events/1199861980060587/
- Assassin?s Creed is coming to the Cinema on the 6th of January! Who is excited about it?
- Kotaku Cosplay has made a post of what they think was the best cosplays of 2016. It is a stunning list. Which are your faves?
http://cosplay.kotaku.com/the-best-cosplay-of-2016-1790260873
- If you are a big Potterhead like we are then you will probably like this post from geekxgirls where we get to see where several scenes from the Harry Potter movies were shot!
http://geekxgirls.com/article.php?ID=8094
- For all you horror enthusiasts out there: Resident Evil Biohazard is being released on the 24th of January along with Kingdom Hearts HD 2,8 Final Chapter Prologue which is not so scary.
Tekst: Anita K. Olsen Støbakk/Pixiedust Cosplay.
#cosplayblogg #cosplay #nerdekultur #gaming #geekyness #adorkables #fandorkables #thecoscast #coscast #thecoscastshow #sesong5 #episode78 #annabellacosplay #enyassiacosplay #pixiedustcosplay #norskcosplay #cosplaytalkshow #geektalkshow #geekgirls #hobby #livsstil #popkultur #subkultur #design #håndarbeid #spill #videopodcast #cosplayereinorge #norskcosplay #ebeancosplay #justcosplayandprops #overwatch #widowmakercosplay #genjicosplay #nomadgenjicosplay #sherlock #elementary #theadventurezone #thewitcher3 #thewitcher2 #vampirediaries #cosplayvodcast #cosplaypodcast